More Than Words (Gold)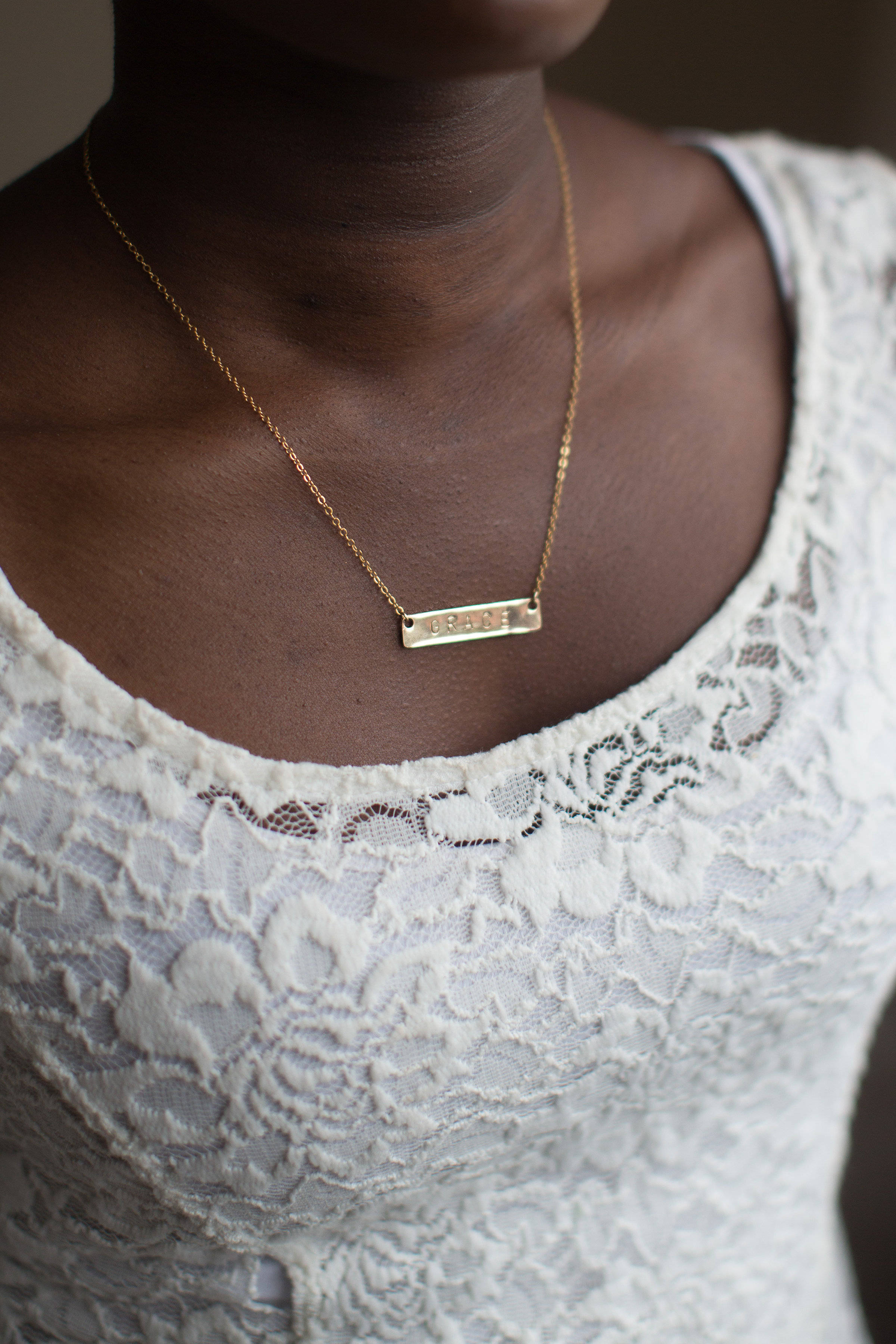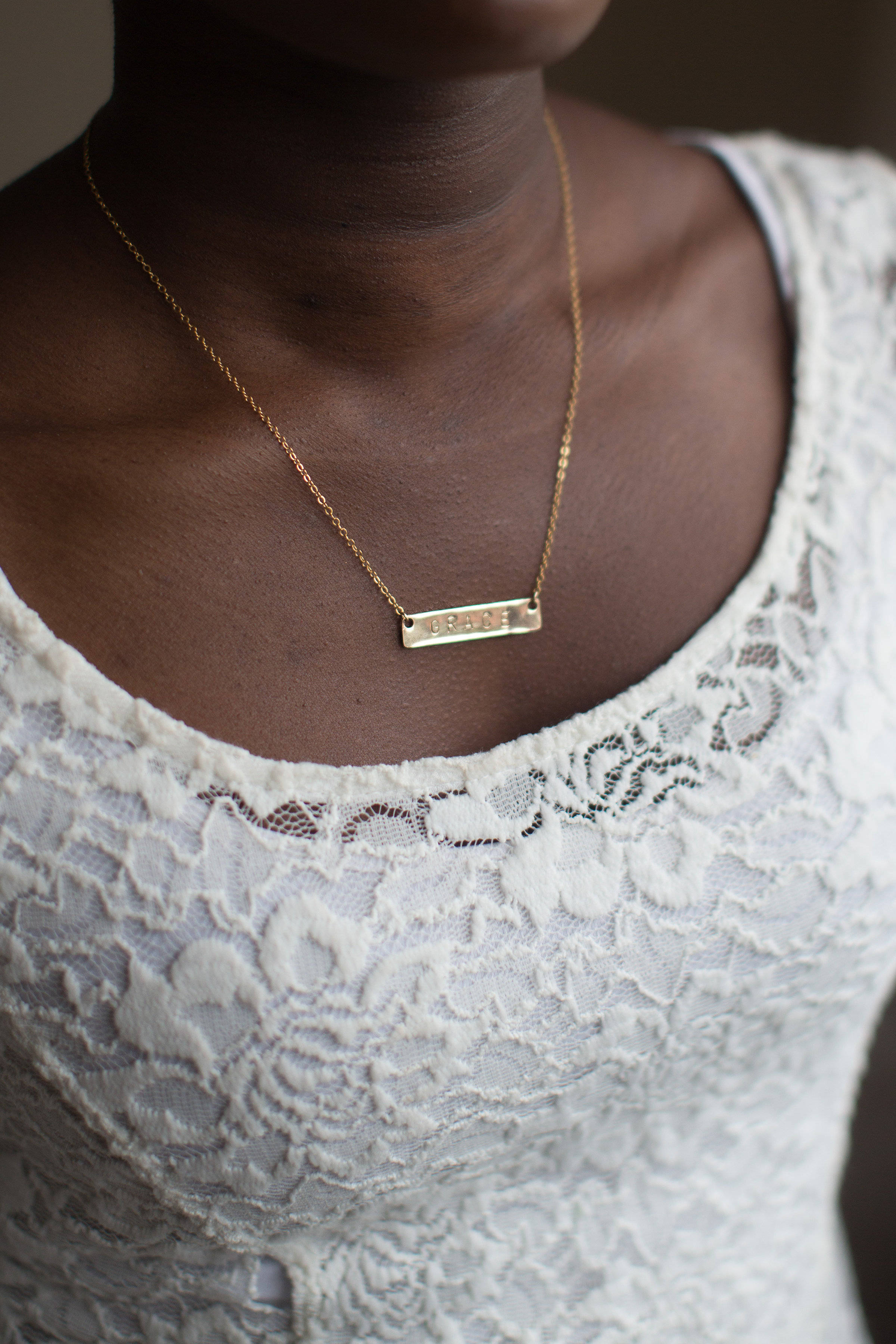 More Than Words (Gold)
From the collection: More Than Words
The More Than Words necklace is part of our hand stamped collection, aiming to inspire and encourage. Each word comes with a definition/quote card. It features:
14CT Gold Fill rectangle bar with chosen hand stamped word

14CT Gold Fill chain

Chain Length: 16"/18"

Image shown is 18" chain
If you would like your own word (up to 8 characters), please email jane@feathers-wings.com.
[We kindly ask that you allow 14 days for a shipping notification as all pieces are handmade to order, thank you.]
BE STILL
What does it mean to 'Be Still'?
'To Be' is to exist. To 'Be Still' is to quiet the soul to a beautiful standstill and exist in that place.
BRAVE
DWELL
To abide or stay in a certain place.
"He who dwells under the shadow of the Almighty..."
FEARLESS
To stand in the presence of the thing that scares you and dare to move beyond that fear.
FREE
Without chains. Without boundaries. Without restriction.
GRACE
Undeserved, unmerited favour.
"The grace to be and the room to become."
WONDER
To stand in awe or amazement of something spectacular.
WILD
To break free from the norm INTO a natural state of being.
You Give:
10% of all sales are donated to The Waterfall, a women's recovery group based in Southampton, that seeks to help vulnerable women overcome addictions. We donate in order to help them reach their vision of having a house where the women can come and live in to have their recovery time as well as going towards resources. Find more about The Waterfall by visiting: TheWaterfall.org.uk
About Gold Fill:
Gold-filled comprises of a solid layer of gold. It is made by bonding a solid thin layer of carat gold to a base metal core (such as brass). Carat gold covers the brass surface, making it tarnish-resistant. The value of gold-filled is greater than that of gold-plated because gold-filled has an actual layer of carat gold, not just a microscopic film.
Packaging and Delivery:
We use recycled gift wrapping for each order. If you would like for your piece not to be gift wrapped, please leave a note upon purchase.
We ship with Royal Mail Second Class Signed For. International Orders will be sent with Royal Mail Intl First Class Tracking.